Today we're excited to introduce you to the new ness. 
In 2019, we started the ness to help people find a one of a kind workout that changed their relationship with movement and refreshed their perspective on fitness. 
Almost four years later we've achieved more than we ever thought was possible. We have grown from a single studio space to an international method located virtually in over ten countries. We've been lucky to see you tackle combinations from home, and evolve in studio and on livestream. We're inspired by everything you do and have felt an overwhelming sense of community as we build the ness with you in mind. As we do so often during class before a big beat drop, we find ourselves again at a point of evolution and are excited to share that new, improved and highly requested features are one week away from launch. 
Our new platform is a tribute to you, our clients. It streamlines and combines all our class offerings in one, single sign on experience. If you're a digital subscriber you will now be able to book your livestream classes on your own. While we will miss your emails, we hope this makes your life easier. If you're a studio client you can now access our latest classes on demand without creating a new account, allowing you to easily enjoy the ness outside of our physical space. 
Single Sign On Experience
You will soon be able to book your NYC + Livestream classes and access on demand content from one single sign on. No more bouncing between accounts or emailing us to join a livestream.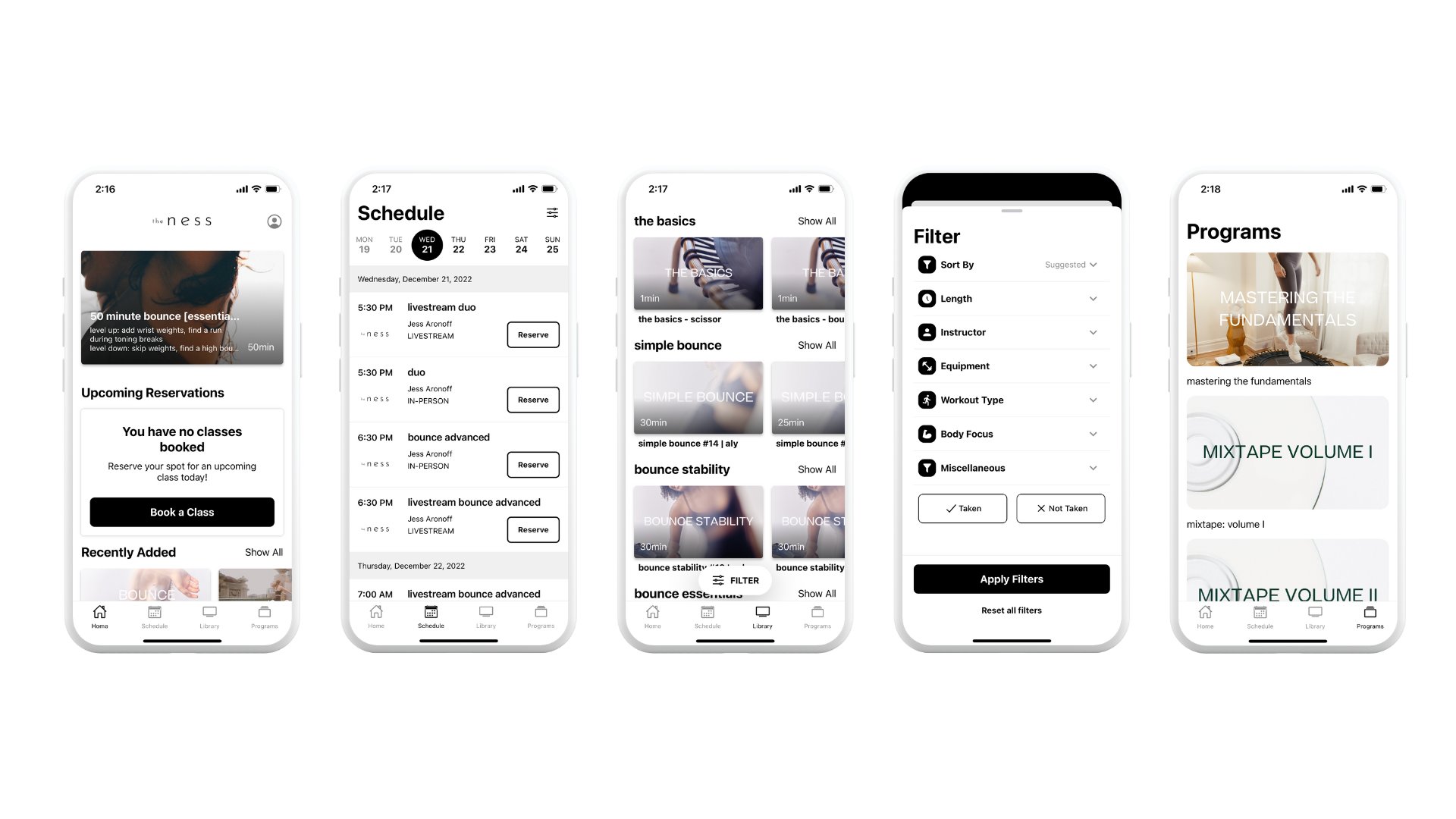 Advanced Filtering for On Demand Classes
New filters allow you to easily search for classes or customize your session based on the time and equipment you have available, as well as sort by intensity or focus to meet your personal goals. We are very excited that this new filtering system will also show you the classes you have completed, ensuring that you will always know if you are trying something new.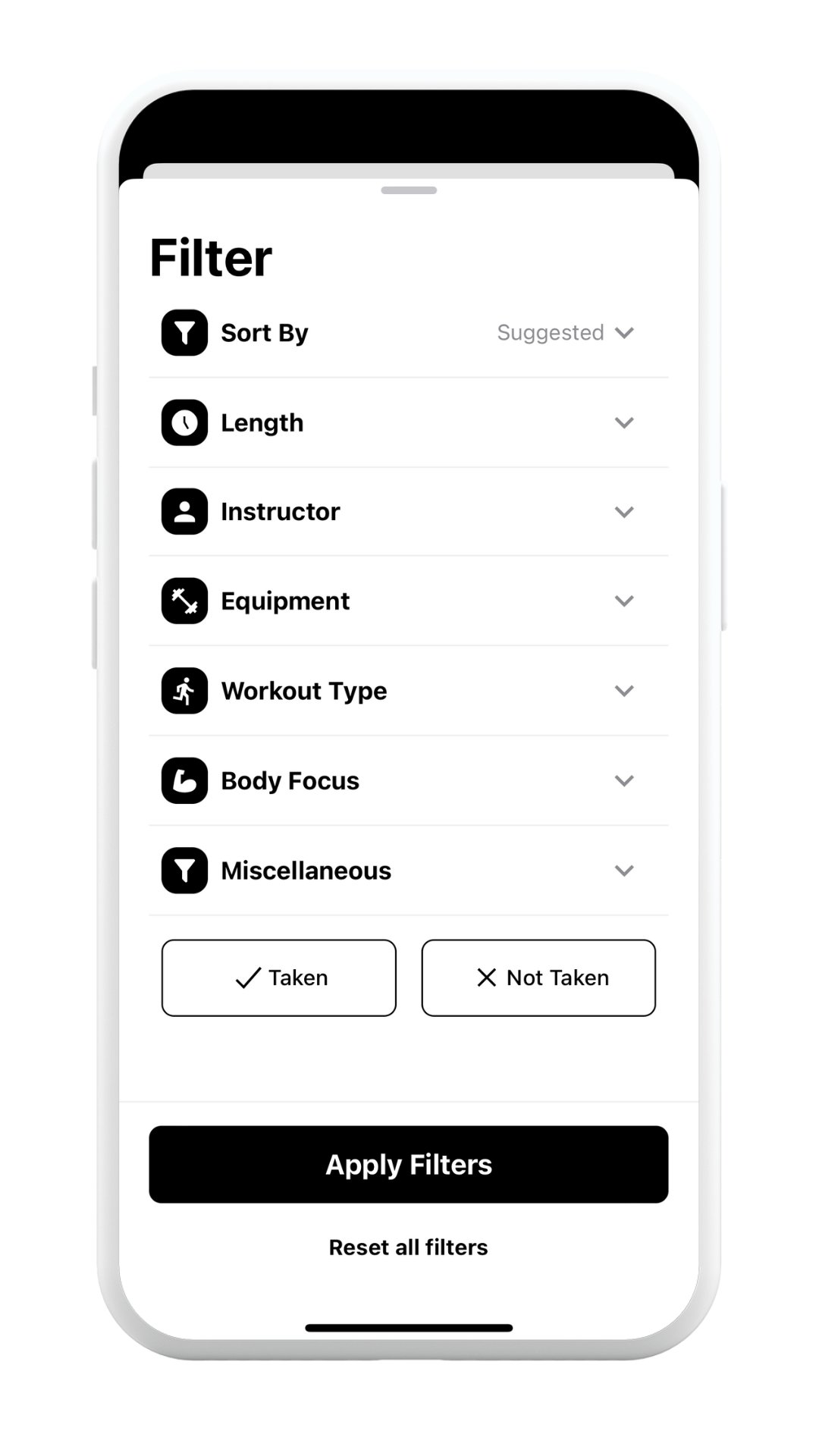 Seasonal Special Programs and Challenges
Our seasonal special programs and challenges will now live in a tab of their own providing easier access to structured sessions outside of your regular weekly drops.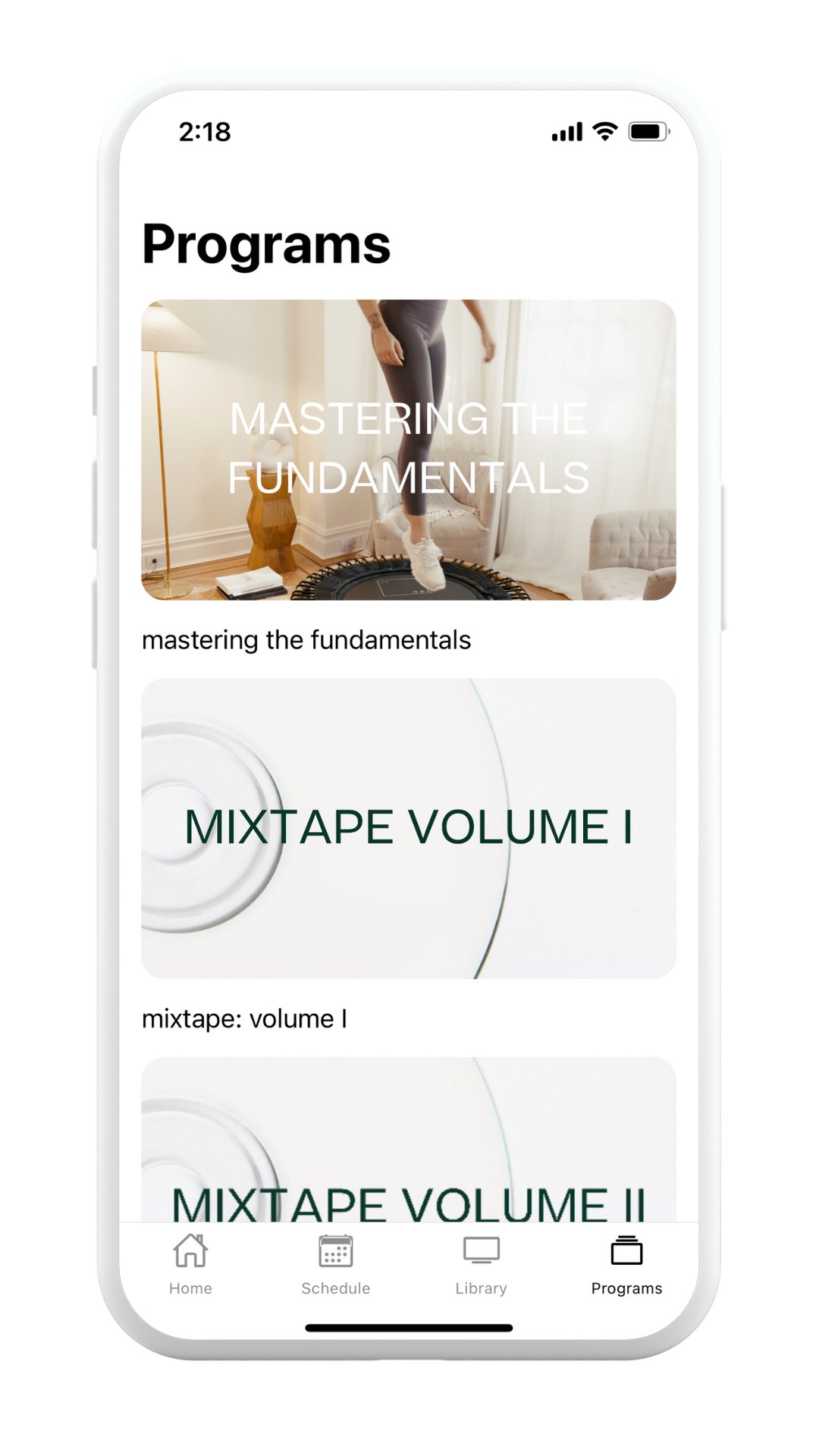 Updated Web Browser
You will find all of the mobile updates available via web browser on www.thenessnyc.com. This includes access to on demand videos, livestream and in person booking as well as private training availability at our NYC studio.
New Subscription Tiers
You will now also find three available subscription tiers each including 2, 24, or 72 livestream classes loaded into your account upfront. Our annual membership has been reimagined with added value and a semi annual option will make it's debut.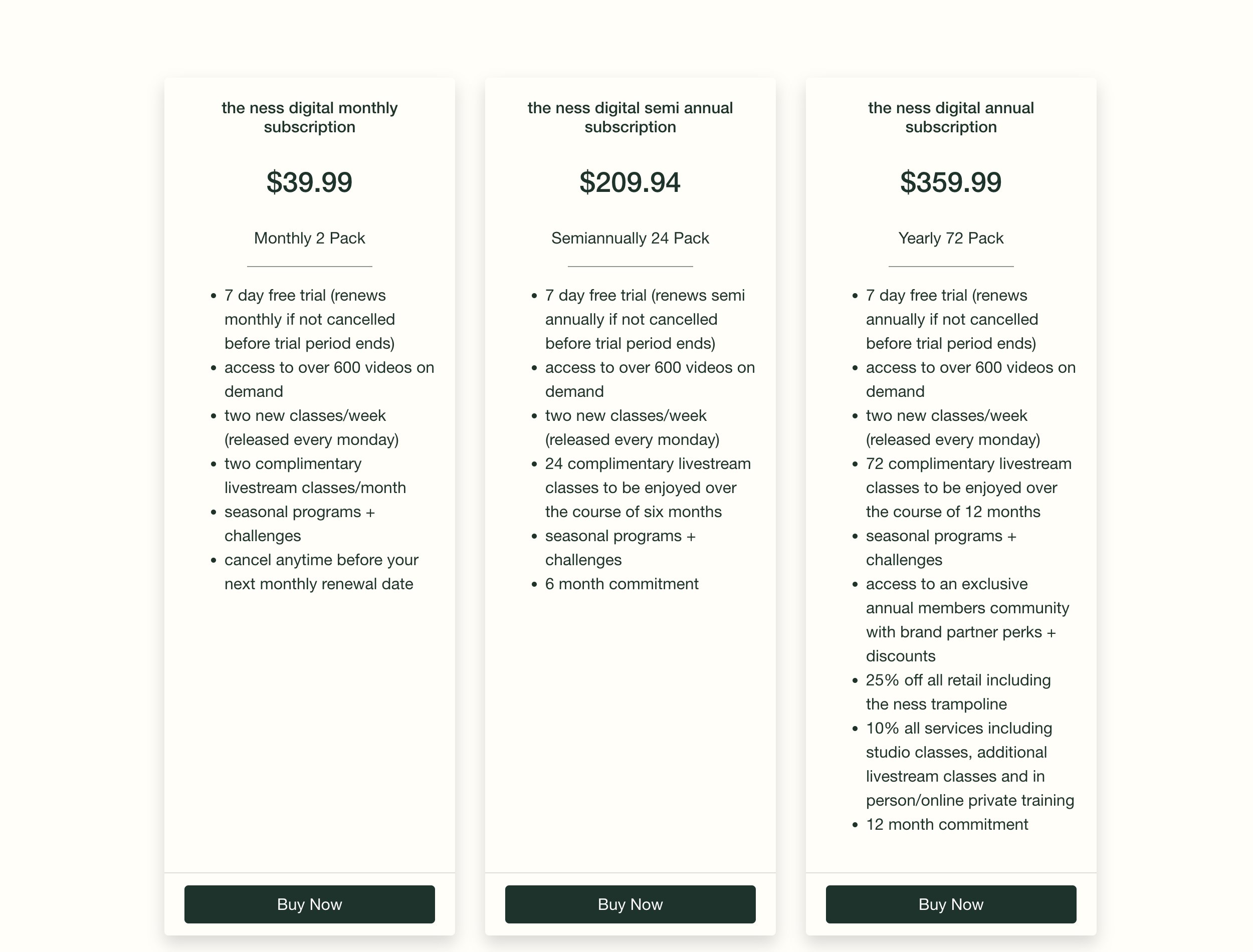 Sunsetting Version 1.0
In a weeks time you will get an email to reset your password. You will find your new experience waiting for you with your account information transferred. At that time if you would like to update to a new subscription tier or purchase more classes you will be able to do so.
The Ness Digital Clients Only:
What you will not find is your favorites list or any past comments you have made on videos. If this sends you into terror, we've got you covered. Please email hi@thenessnyc.com to request a list of your completed class sessions. 
Shortly after launch we will be sunsetting our appleTV app as well. You will still be able to enjoy large format classes by logging into account via your appleTV browser or Air-playing from your mobile device.
TVOS, IOS and Andriod Clients Only:
You will get an email to reset your password and will additionally need to log in and add your credit card to your new account before the next renewal of your subscription.
We can't wait to see you next week to celebrate the new ness experience.