at-home workouts have become an integral part of our lives. with this lifestyle shift comes the purchasing of new workout equipment. for us, that means our mini trampoline is not only essential to our physical & mental well-being, but also a staple in our home! maybe you have your own personal gym or maybe you simply rearrange your living room furniture to create a makeshift studio, but whether you live in a spacious house or cozy studio apartment a trampoline can fit into both your workout routine and the dimensions of your home.

here are a few ways our clients store their trampolines when not in use: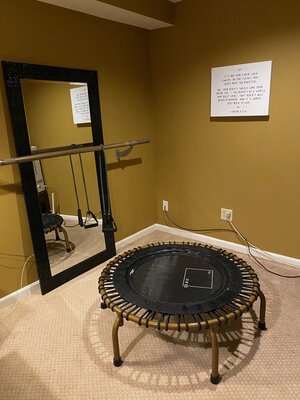 "i leave my new trampoline set up in my workout corner in the basement created during the pandemic. this gives me the flexibility to pull up a ness workout from the digital platform and get bouncing whenever my schedule permits! my kiddos know to stay away from momma's tramp."
-kelly a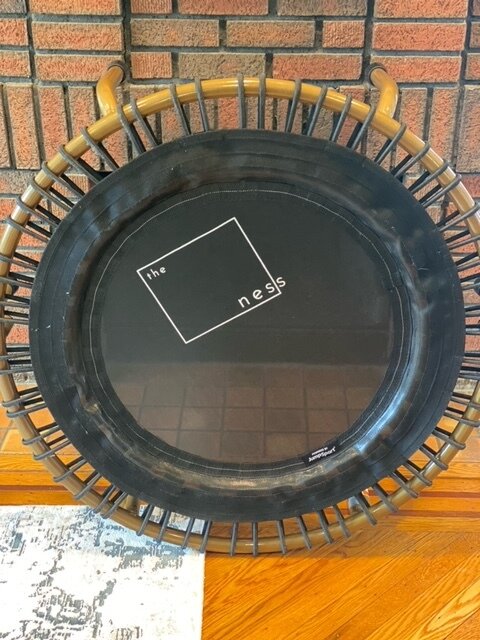 "i typically store it in my spare room up against the window next to the mat that I put under the tramp. my kids love to jump on it, so keeping it in a spot where they can always ask me to pull it down is perfect. my husband danny also uses it, therefore it's a family affair!"
-laura t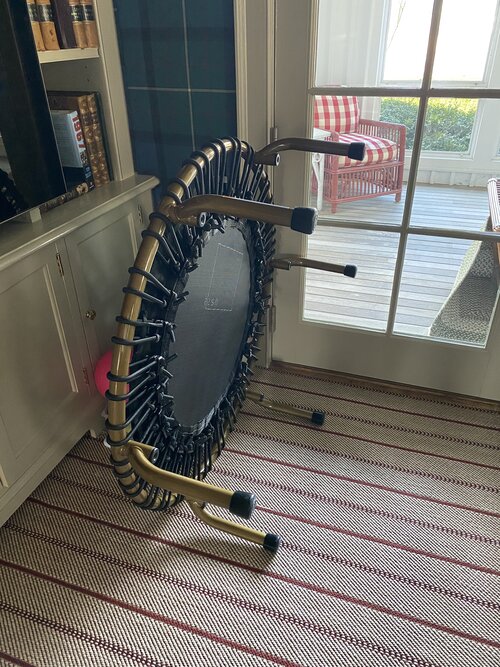 "I don't "store" it. I just leave it out. we generally just turn it on it's side, to open up space - more often than not it's in use. if I do have to store it, i generally just take off the legs and slide it under my bed (but only do this if someone is coming and going to see my bedroom). otherwise i just hide it some place and close the door!!" - dorian f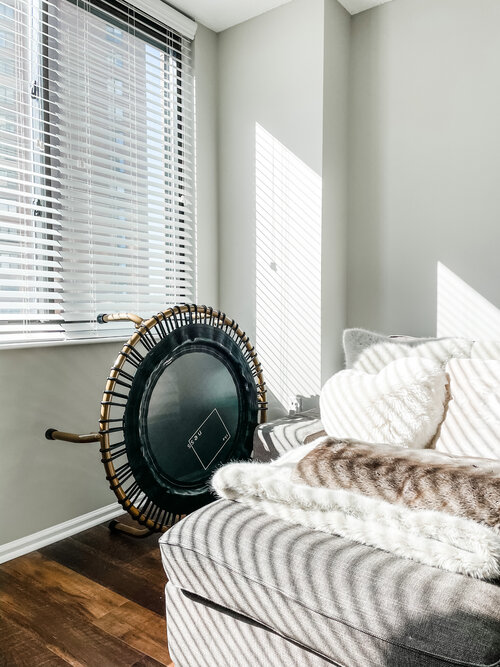 "here she is gleaming in the sun between the couch and wall."
- jacqueline s

from a workout corner, to a hidden nook, to a statement piece that's always out, home is now officially where the ness trampoline is! ...so where do you keep your trampoline?